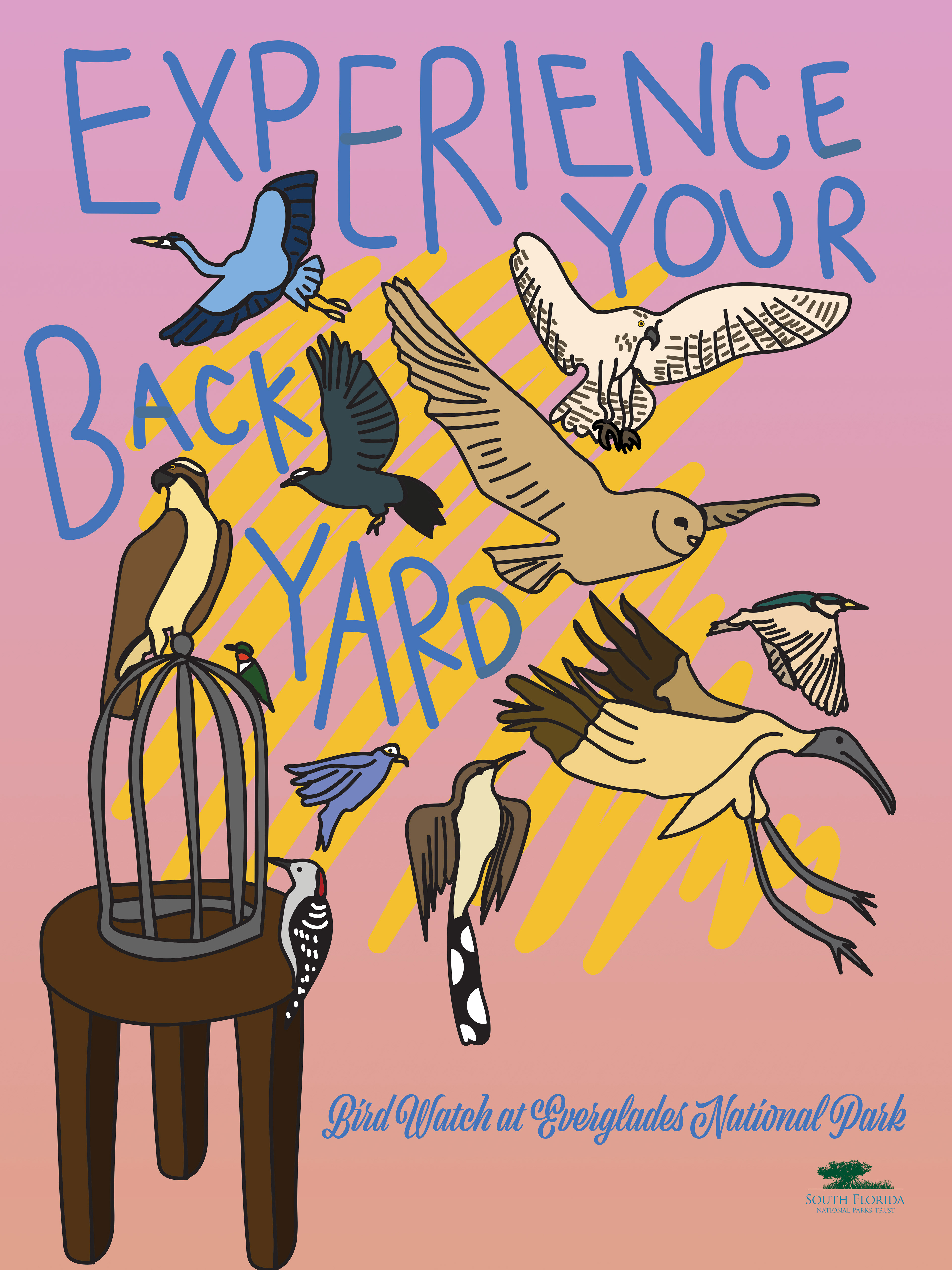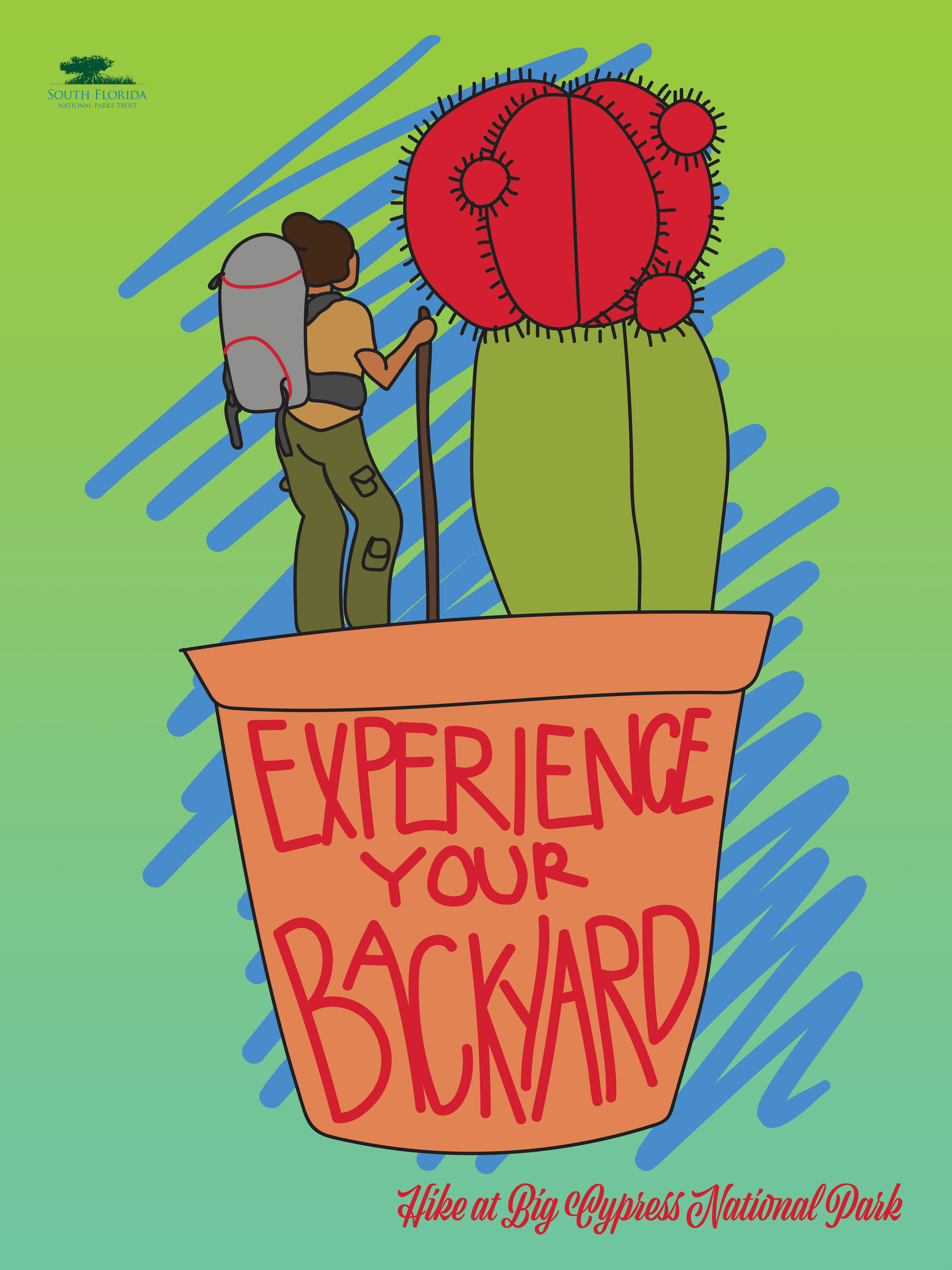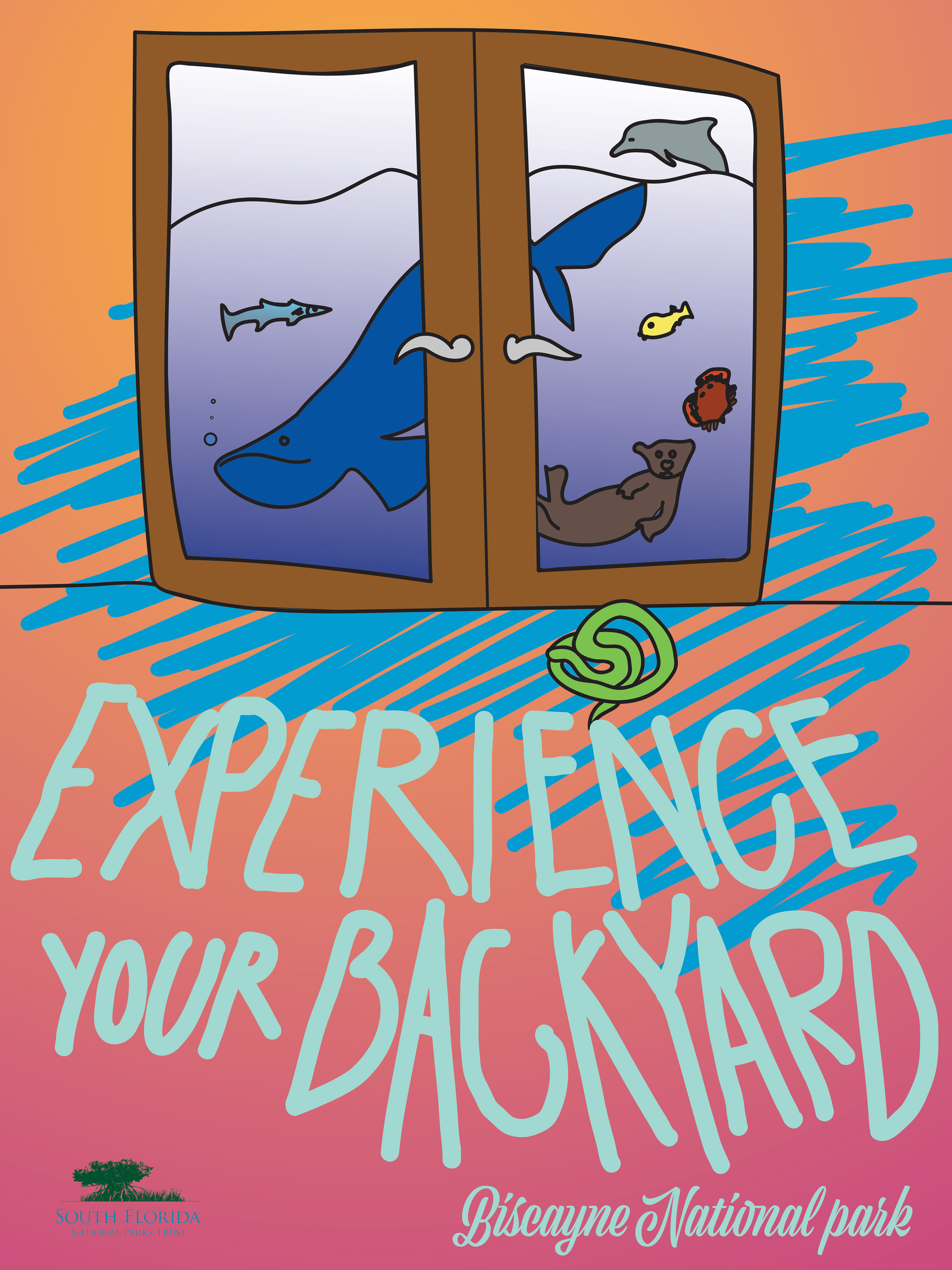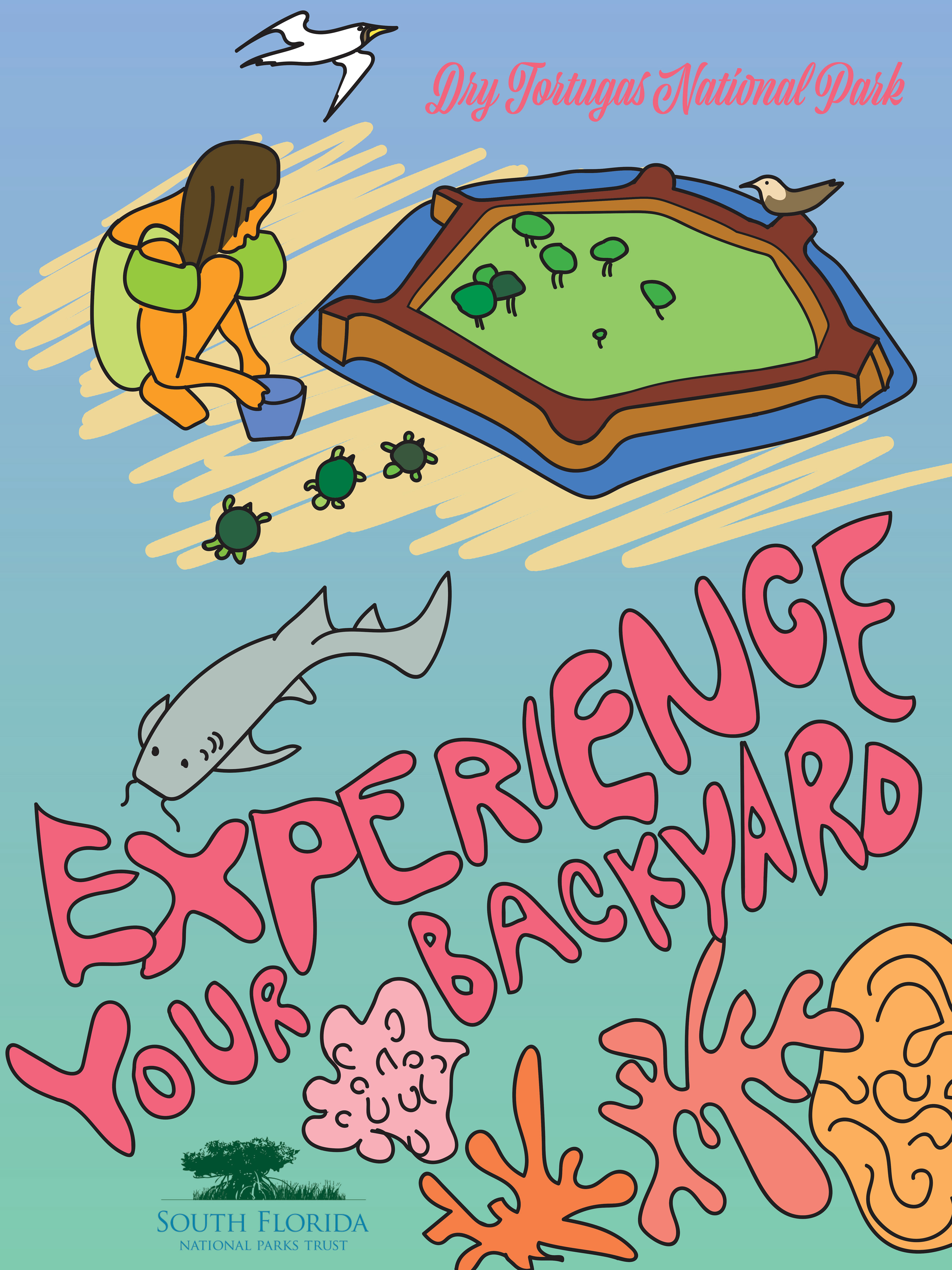 These poster series are a proposal for South Florida National Parks Trust. I contacted the organization to understand how they work, what they do, and their struggles/goals. It lead to the idea of calling on South Florida natives to experience the parks that are their "backyard" while showcasing the many activities/species that habitat these parks.
I believe parks are an integral part of society especially for the modern age where we are caught up with technology and a virtual world. Cities and towns become more populated. Parks provide a haven of nature/animals, and natural air. It encourages exercise, stimulates thought and reflectiveness, and can make people happy. Many people/students do not have access to any kind of preserves or dense natural areas. National parks provide activities and ability to learn more and become interested in science and biology.
The biggest problem for the trust and the parks is reaching the public about what the park does for the community, its programs, activities and the necessities of donations. The government gives the individual parks funding but it requires much more funding in order to restore buildings, habitats, and fund educational opportunities.
They currently receive many foreign visitors but few local. This is a problem because local individuals are more likely to support the parks that they can frequent with one-time or subscription based donations or become members. Foreign visitors will likely come and go.
The Trust's primary purpose is funding for these parks. They get this funding from individuals, businesses, and foundations. They get most of their funding through foundations/grants, and corporations. Their current goal is working on increasing individual donations and memberships. They want to target local areas who will make use of the parks and foster stewardships.
Impact of the project:

Increase membership, local attendance/donations.
These poster would raise awareness of the trust, the national parks, and the programs that the parks offer. This would then raise interest/exposure of the parks that would encourage individuals to donate and increase funding that makes these projects possible. Society would then be able to participate in even more programs and ensure the preservation of the parks and it's animal/plant inhabitants.
I recorded the process of research, sketching, visiting the parks, and creating the posters.